Discover the beauty and
freedom of these wooden flutes for yourself.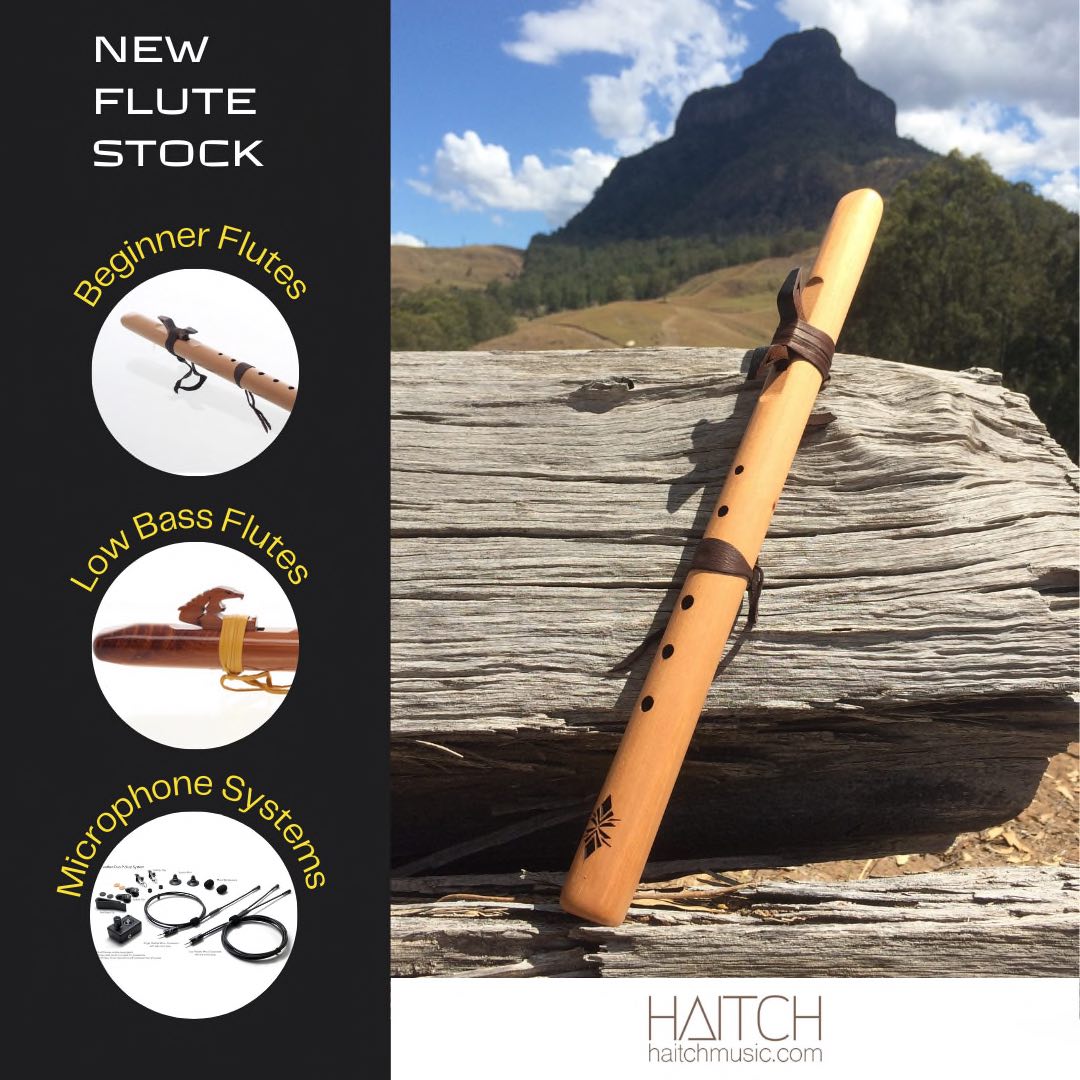 What the F….flute?!
Exactly! Options, options, options. So let me take the hassle out of it and re-assure you; I have dedicated my life to sharing music. Native American style flutes provide a fabulous entry into both woodwind and world music.
On this site you will find the flutes I have found specifically for YOU!
Perhaps you're ready to take the first step into flute world? I recommend a flute in A or G 440hz, They have smaller holes, easy to cover, spaced not too far apart. A good place to learn your hand positions and finger dexterity. When you're ready, check out some of the other gorgeous flutes that I stock for my growing students!
Elsewhere you will see 'student flutes' with just 5 holes. On this site I offer you 6 holed flutes. With these 6 hole flutes there is flexibility to grow and adapt as you learn.
As always, you are backed up by my available tuition and support for your unique goals and journey.
I sincerely believe that the beauty and simple  playing style of these flutes has the power to dissolve the worries of the world.
Any further queries, overwhelmed with options or if you just want to talk with someone to help you make a informed instrument purchase; please call my mobile (+61 431 633 409) and leave a message, I will call you back.
Inviting you to explore and be inspired!
NEW Micro-course from Haitch Music
Native American Flute Basics:
6 Tips & Techniques for Beginners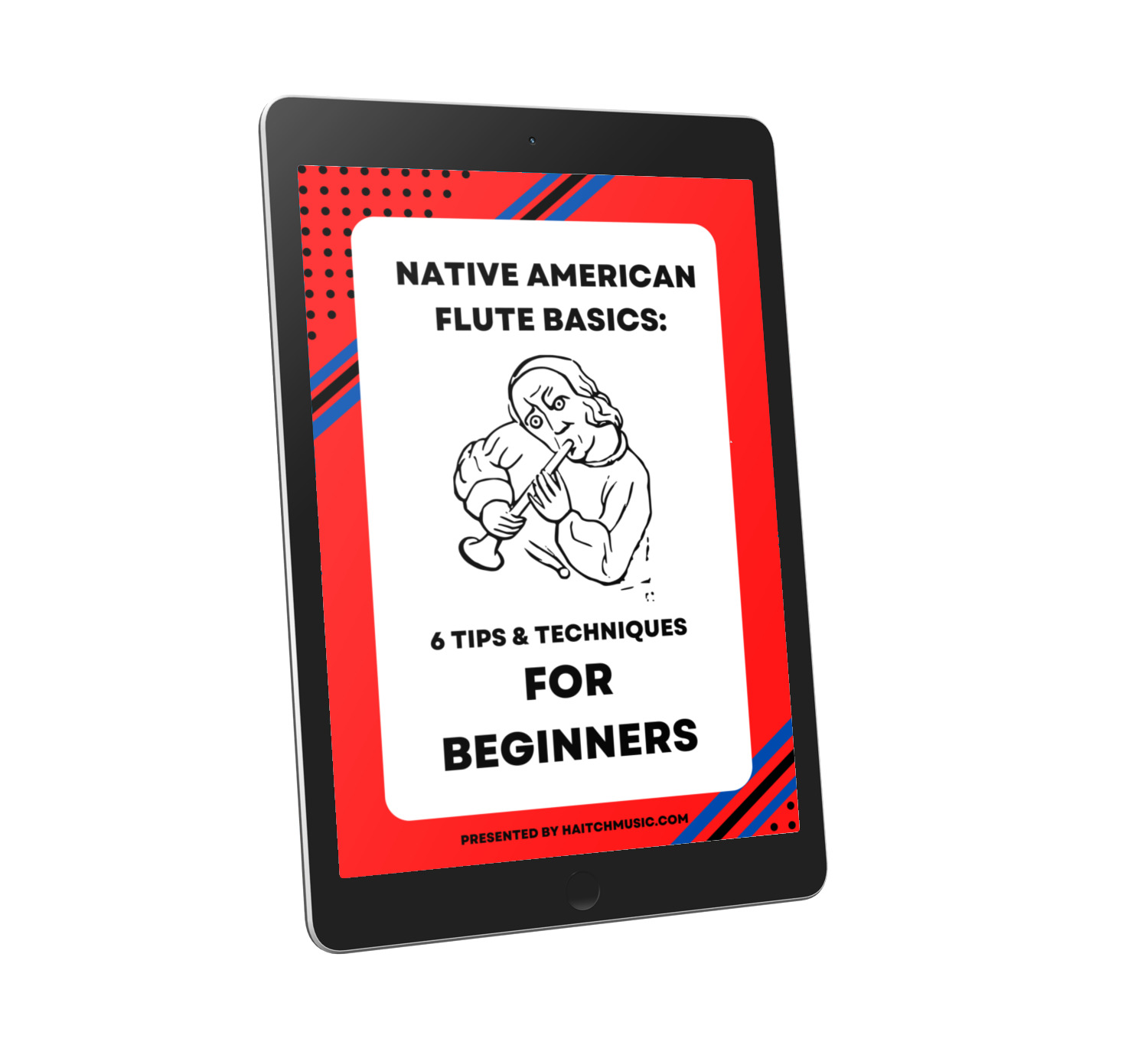 The breath is the thread of life. Haitch has passion, is a great educator coming from a gorgeous heart.
Book one of his sessions… You will be amazed!
Video is very professional.
The way you broke down the technique into smaller chunks was really helpful. I made good progress and have come away confident that I will get there with some practice.
This was more helpful than a full day workshop I did elsewhere some time ago.
I just wanted to truly thank Haitch for my amazing Native American flute private lesson today.
Your patience, calming presence and inspiring energy made a huge impact and your passion shows in everything that you do.
Experience the haunting beauty of the Native American style flute.
Our handcrafted flutes are crafted from the finest materials, including aromatic cedar, walnut, and Spanish cedar woods, and are carefully tuned to produce a rich and resonant sound.
Whether you're a seasoned musician or a beginner, our flutes are designed to be easy to play, with a simple fingering system that allows you to create a range of melodies and harmonies.
In addition to their exquisite sound, our flutes are also works of art. Each flute is adorned with intricate designs and patterns that pay tribute to the rich cultural heritage of the Native American people.
Whether you're looking for a unique gift for a music lover or a beautiful addition to your own collection, our Native American style flutes are the perfect choice.
With their warm, organic tones and stunning visual appeal, our flutes are sure to captivate and inspire.
And with our commitment to quality and customer satisfaction, you can be confident that you're getting a flute that is not only beautiful and musical, but also built to last.
So why wait?
Discover the magic of the Native American style flute today and experience the power of music in a whole new way!
Practice makes perfect. After a long time of practicing, our work will become natural, skillfull, swift, and steady.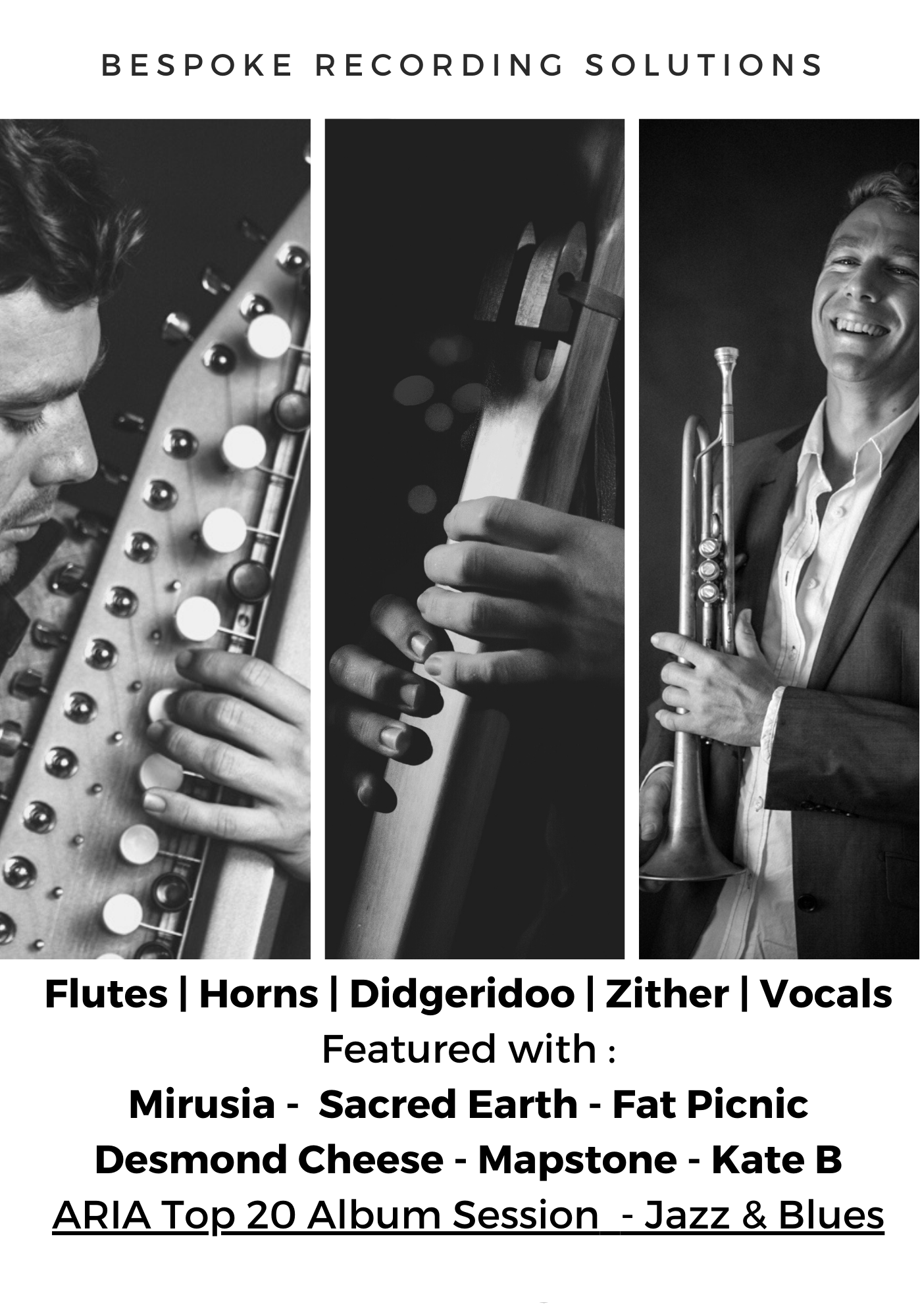 MUSIC PRODUCERS have a fantastic job of exploring the sonic potential within a track during it's recording and arrangement. Strange and beautiful sounds are often needed for the 'something special' section. There's almost always a special somethin' somethin' I can contribute when your permission and my imagination unite,
I'm always happy to session/record/collaborate.
This applies to school and yoga teachers, mentors and creators looking to make unique products for their classes, students and followers. My recording studio is state of the art so that no matter where in the world you are, I can record and send you digtal files:
horns
flutes
yidaki
zither
vocals +